Hailing from the mighty state of Texas, JV represents a new breed of dance music producer and DJ - one that blurs genre lines by intelligently fusing together elements of House and Techno to simultaneously move dance floors and provoke the imagination. With over twenty record releases under his belt, JV's "deep-yet-dancefloor" sound has circulated the globe and caught the attention of those in the know, such as Hernan Cattaneo who selected JV's "Grand Theft Vinyl" track for inclusion on the highly acclaimed Renaissance Masters CD compilation.

Exploring and experimenting in the studio since 1996, JV launched his career in 2002 with the release of "Into the Blue" on NYC-based Fade Records. With high chartings and heavy support from the world's top DJs, "Into the Blue" was only a small indication of things to come. Since then, JV has gone on to release records with an impressive list of labels from around the world such as Sensei Records, Dorigen Music, Cove Recordings, Groove Pleasure, So Sound Recordings, Tangent Beats, and Sugarcane Recordings among others.

JV displays his willingness to take risks and defy genre confinements not only as a producer, but also as a DJ. On the decks, JV takes the dance floor on a journey through chunky grooves, infectiously techy patterns, and warm atmospheric textures. With international gigs in Brazil, Greece, Bulgaria, England, Costa Rica, Mexico, and throughout the U.S., JV has made a reputation for himself as a DJ that truly has a pulse on the dance floor.

Having established his place in the dance music community, JV stands shoulder to shoulder with some of the most respected producers on the globe. Keep an eye out for JV's forthcoming releases and remixes and stay tuned for additional DJ appearances.
Download the Press Kit:

JV_PressKit_2006.pdf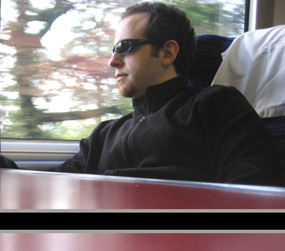 …intelligently fusing together elements of House and Techno to simultaneously move dance floors and provoke the imagination...


:: Discography ::

:: Gallery ::

:: Contact ::